Welcome to our Yachting & Cruising Resources section.
We are always happy to make recommendations where we have received good service in some way and so we have tried to list below the people and companies, by country in case it helps anyone looking for this information.
Search for specific information: You can use our built-in search engine to look for places, countries or subjects of interest. Click here for our Search Engine
We do not recommend people lightly and so these places have all done us proud. Please tell us if you find differently.
Anyone looking to cross the Atlantic might find Sarah's provisioning notes useful. These can be downloaded (pdf files) from our downloads section.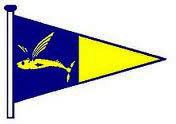 We are members of the Ocean Cruising Club.  Click here to visit the Club's website.
Click on the links below to see our thoughts and recommendations.
Hamble
Mediterranean
Greece, Turkey, Malta & Gibraltar
Atlantic islands (East)
Porto Santo, Madeira, Lanzarote, Gran Canaria, Tenerife, Cape Verde Islands
Caribbean
(Windward and Leeward islands)
Barbados, St Lucia, Martinique , Dominique, Guadeloupe, Antigua, St Vincent & The Genadines,
Grenada, St Maarten, Anquilla, St Barts', St Kitts, British Virgin Islands, US Virgin Islands
USA (East coast)
Norfolk, Virginia, Washington DC, Block Island, Newport, Rhode Island, Nantucket, Martha's Vinyard, Cape Cod/Provincetown, Boston, Portland, Rockland, Camden, New York, Baltimore, Annapolis
General:
Transporting goods back to the UK and elsewhere.
(2013) We used http://www.excess-baggage.com to ship a sail from Boston, USA back to the UK and they were the cheapest by a country mile and in fact use DHL as the carrier. We cannot recommend thenm highly enough for their patient and helpful service and the package was being delivered back at home in under two days from being picked up in Boston!
Sea Space Solutions Canvas Bags
Sea Space make stylish, hardwearing canvas rail and railing bags, storage bags, laundry bags, peg bags, mini bags, document bags and cases, shower bags, washbags, perfect for yachts, boats, motor boats and all outdoor activities. Moshe and Claudia also do wonderful canvas work - see under Turkey.
Forward looking sonar. Echopilot Platinum
Really useful bit of kit and first class backup service. www.echopilot.com
LED navigation lights. Lopo Light are people I have to recommend, not only because they make excellent low wattage LED lights, but their customer service is outstanding and when they give a 5 year guarantee, that is exactly what they mean. www.lopolight.com
Rocna Anchor: This is a tricky subject all of a sudden as we have now discovered that all is not well with the production of this item. Our Rocna anchor is outstanding and we would never have any hesitation in recommending it to anyone with various provisos. BUT it seems that production at some stage was switched to another country and the resulting anchors are very substandard. They are lightweight with very much thinner shafts that can bend and presumably fail as well. There are ways of recogising this issue and I would be happy to expand on this if anyone is interested in contacting me.
Anchor Rescue: Little know American device that is both wonderfully simple and very effective. But above all I can recommend this company for their utterly outstanding customer service. Various national postal systems conspired to cause us difficulties in obtaining our unit, but the company were just fantastic in dealing with this and could not have been more helpful and understanding, not to mention very proactive. In addition we had a few operational issues and again they could not have been more understanding, helpful and swift to respond. 10/10 for that. www.anchorrescue.com
Return to Sailing Resources Index
UK:
Hamble Point Marina
Yachting Sports can do just about everything you want. Very good at coming up with ideas to solve problems - and everything on a boat is a compromise anyway. Ask for Derek Moreland and insist on Nick doing the work! 023 8045 6050 derek@yachtingsports.co.uk
Aztec Marine are the boys for anything electrical or electronic. Dave Freeman who is something of a legend around these parts is the man you need to speak to and try overlook that he is Cornish and you will have no problems. 023 8045 5112 davef@aztecmarine.co.uk
Gas Systems - Marine Systems Engineering who are really David Stopard and his van are first class when it comes to anything at all to do with gas systems. Your biggest problem will be getting him to talk to you in the first place and then do the job in the second place! Lovely bloke but far too busy because he bloody good at his job. Frustrating but worth trying. 02380 83941. Mobile (best option) 07971 624 295
Drinking Water Filters - Seagul IV. There is only one place to go for this General Ecology. Call Harald Charters on 01293 400 644 or email charters416@aol.com or visit www.purewateronline.co.uk. Forget ever buying bottled water again. makes the big gin palace crews look so stupid as they struggle to carry the cases of water! This filter cleans up all potable water and will save you a fortune and so much grief as you cruise anywhere in the world.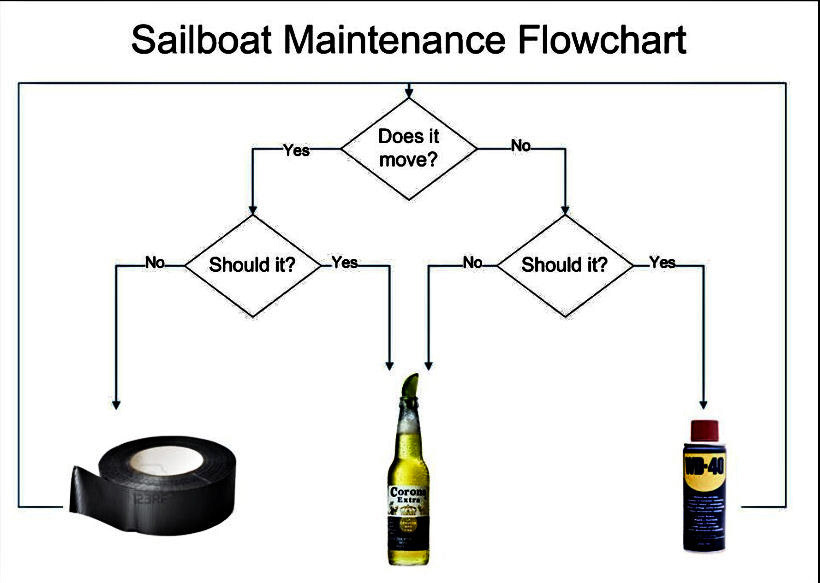 Return to Sailing Resources Index